9 MAY 2022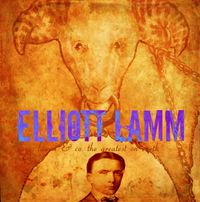 The debut solo album from multi-instrumentalist and composer Elliott Lamm via Jefferson House Communique was announced today.
"After his amazing contributions, both performance and composing, on the Joseph Lamm + Music Hypnotica ANONYMOUS and THE FORGIVING SEA albums, I am blown away with this new project. It goes even further into his talents", says Jefferson House Communique founder Joseph Lamm.
Scheduled for release this fall, the album will be available on CD, vinyl, digital and streaming formats.