19 MAY 2020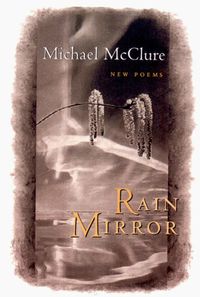 Upon hearing of the passing of Beat poet and playwight Michael McClure, American artist Joseph Lamm began reconsidering their long-ago plans for the DIG project which was to merge their shared passion for William Blake with McClure's work, especially his book RAIN MIRROR, in which Lamm had become enthralled.
"After we had decided on the themes of the work, he went to India and I started the production of the Audible Thought album. Soon after his return I fell into a period of emotional wandering while he fell into an extended illness, and our project fell into slumber, awaiting its proper time to be a manifested work."
McClure had invited his friend and long-time collaborator Ray Manzarek (former keyboardist for the Doors) to take part in the sessions, but personal circumstances surrounding both McClure and Lamm caused the project to be put on hold. Lamm comments that "apparently the themes of the work needed more time to realize themselves. I believe all things happen in their proper time. Like John Lennon said, 'if the story is not right, then it's not the end of the story.'"