8 APRIL, 2021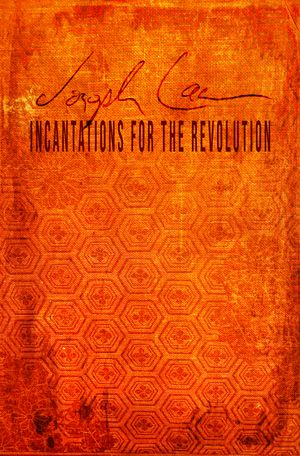 Joseph Lamm has unveiled the artwork for his book Incantations for the Revolution, which will be published 5 May, 2021 through Jefferson House Communique.
"The writing of this has transformed as I have transformed", Lamm commented while sipping hot tea in his studio. He states, in no uncertain terms, that experiencing strokes while in the middle of recording last year's Anonymous album refreshed and sometimes altered long-thought ideas of the human condition.
"My way of looking at life changed when I realized how quickly all my hopes, dreams and plans can end. I mean, I have always tried to consider those things, but until an event in my life literally stopped me in my tracks, it was all accepted dogma, really."
Incantations for the Revolution has its foundation as a mystical exploration of a life's journey told through an array of different expressions, with influences as far reaching as William Blake, Michael McClure, William Somerset Maugham, the Hindu Bhagavad Gita, Buddhism and the Christian Bible.
Lamm's first book, Bull Headed Saviour, was published in 2008 and spent 48 weeks on its publisher's list of top poetry titles.