2 SEPTEMBER, 2020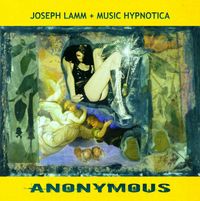 Jefferson House Communique announced today that the latest studio album from Joseph Lamm + Music Hypnotica, Anonymous, reached No. 9 for the month of August on the APD Rock Albums Chart. AirPlay Direct is a global radio publication and has over 11,000 stations reporting their activity in order to compile each chart.
Also part of the August Top Ten were:
1. Justin Townes Earle "Nothing's Gonna Change The Way You Feel About Me Now" (Bloodshot)
5. Linda Rondstadt "Duets" (Rhino)
6. Lee Rocker "Lee Rocker" (Alligator)
8. Van Morrison "Moondance Expanded Edition" (Warner)
During the first two weeks of August, Joseph Lamm + Music Hypnotica had 5 songs from the album simultaneously in the Top Ten on the APD Rock/AAA Singles Chart. 
"We are seeing a wonderful response from listeners and we are happy to have the album resonate so well. Anonymous was pure joy to work on."
Click here to see the full chart