30 DECEMBER 2019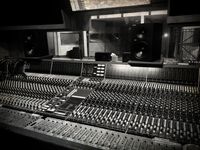 Acclaimed American recording artist and writer Joseph Lamm has announced that a new studio album and book are on their way in the coming year.
"2019 has been absolutely filled with creativity. Guitarist/composer Elliott Lamm and I started working on the new album in January and it's been a blast. Our musical family has grown on these recordings to include drummer George Tyler, vocalist Lani Williams of Lani and The Tramps and Fifth Lucky Dragon keyboardist/trumpeter Louis Imperiale. Jeff Stone, who played bass with the amazing band Healing Sixes, has also come in and added his talents. It has been a fantastic journey." 
The previous album ANDEAN'S ASCENT was an experiment in rock, industrial and ambient music, and was met with critical acclaim and described as "Remarkable" by Progression Magazine. "These new songs are an organic and vibrant  pop/rock style" said Lamm. "We've got some exciting music to share!"
It was also announced that long-awaited book ANDEAN'S ASCENT OR INCANTATIONS FOR THE REVOLUTION is due by the summer. "This book has been in development for nearly ten years and has become quite a passion for me" Lamm commented. "I've taken longer and rewritten it because of personal changes, which is part and parcel to the message of the book itself."
The title for the new studio album and its promotional single will be announced soon.