15 DECEMBER, 2020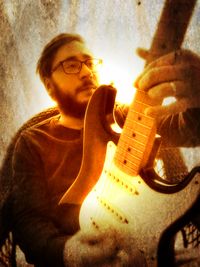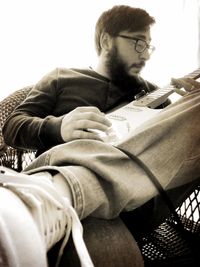 The wave of interest in the music that Joseph Lamm + Music Hypnotica have created this year continues to grow, with the explosion during the summer for the Anonymous album  now reaching over 340,000 streams and garnering a No. 9 peak position on the major independent  radio Airplay Direct August Rock Album chart. The expansive compilation Collectivity will be released 18 December, and there are no signs of stopping that wave.
"Bleed" was recorded especially for the new compilation, and Music Hypnotica guitarist Elliott Lamm was asked about the arc of musical influence going from what they had done with Anonymous:
"I love Junior Kimbrough's style of droning blues melody.  That, mixed with some ZZ Top, sounded like an interesting idea for a song. I don't see it as a departure at all.  Anonymous is all over the place.  "Bleed" just was what we stumbled upon while messing around."
Collectivity will be available as a digital download and for streaming on 18 December, with the double CD following in late January and the limited edition fine art vinyl scheduled for 19 February.
Learn more at www.josephlamm.com