28 August 2014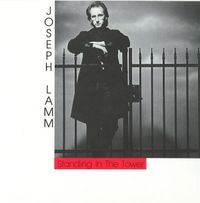 The digital re-issue of Joseph Lamm's critically acclaimed second album,
Standing in the Tower
, has reached as high as no.76 on the Recently Added Rock chart on iTunes. It entered the chart on 16 July and remained in the top 100 for 5 days. 
Upon its original release in 1988, this melodic rock collection received raves from critics and made many album of the year lists. The video for the pop sounding "Awaken In My Heart" spent 6 months on the CCM charts, eventually peaking at no.3, while "See No Evil" was a favorite on rock programs across the US.
It is the first of three albums that are being re-issued this year. The award winning 2009 recording Hot As Sun, Volume 1, is due 9 September and will be followed by a remastered and expanded version of his debut album Watching the Coming Storm on 11 November. A new studio album, Andean's Ascent music hypnotica, is scheduled for release in late fall via the Jefferson House Communique label.