7 August 2016
In the control room for Studio A at Aireborn Recording Group, a studio just north of Indianapolis that is known more for its soundtrack work with Disney and Academy and Grammy Award winning composer John Williams than it is for experimental rock - author, producer and recording artist Joseph Lamm sits down along with his Music Hypnotica bandmates and discusses the new album Andean's Ascent, which was released through Jefferson House Communique digitally on June 30 and this week became available on CD. The digital version reached as high as No. 719 (out of over 3 million titles) on the US Amazon charts shortly after its release, and songs from the album have been enjoying tens of thousands of streams on internet radio around the world.

"I was keen to explore some new territory for this collection, and since it is a companion to the book, I felt free to let the music develop in whatever direction David, Elliott and I wanted to take it."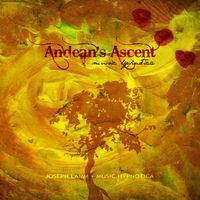 Produced by Lamm and long-time engineer David Price, the elecronica/trance/rock influenced songs are more like sonic landscapes than the verse-chorus-verse structure found in pop. "It's been great fun working with David again" says Lamm. "A while back he had played me some tracks of his that were real industrial type music, and I have always loved early progressive rock music, so we just started with that spirit in mind." 
The album was primarily created by Lamm, Price and guitarist Elliott Lamm (Joseph's son) working as a trio. "I would start each session with an idea for a riff or melody and as the piece developed David and Elliott would bring in contributions of their own."

Asked about the different approach taken for the recordings, Price says "there has always been collaboration, [and] there is always benefit in progression. Hot As Sun and Watching the Coming Storm (Anniversary Edition) are all Joe's vision completely with input from some of his trusted friends, who happen to be world class musicians, along the way. Andean's Ascent is still Joe's vision but all ideas from everyone went on the the table and were then explored. It was WAY more about trying everybody's ideas and stepping back to see what worked. Things worked, things didn't, we disagreed on things, and agreed on things. Again an extremely collaborative project where anybody good bring anything and everything they had to the table."
"Having the influence of David and Elliott brought a new perspective", adds Lamm. "We are from different generations, and the collective of that has been brought to the forefront."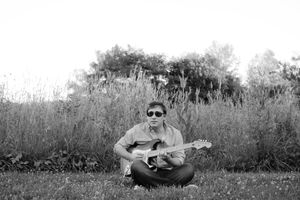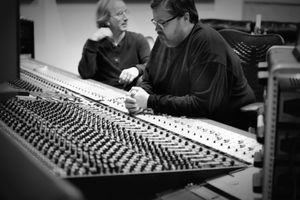 "My love of music came from my dad", explains Elliott Lamm, who also appears on the 2009 album Hot As Sun, Volume 1 and last year's Watching the Coming Storm (Anniversary Edition). "He was always introducing me to new things (to me) and broadening my horizons musically.  I think that I was the only 8th grader in my school who was really excited to go see bands like Chicago and Yes in concert because I loved their music.  I can't sing, so that was off the table.  However, when I got a cheap hand-me-down Lotus classical guitar for Christmas In the 7th grade, it just made sense. I was able to pick it up pretty fast. I love music and the way it makes me feel and for me, it's another way to express myself."
Asked about influences on his writing and playing, he adds "I would say that [as a songwriter] Bob Dylan speaks to me on the deepest and most profound level.  However, when it comes to guitar playing, David Gilmour has influenced my "style" the most.  He is heavily influenced by blues while at the same time exhibiting an alluring existential atmosphere."

The track "Elastic Stomp" was brought to the project by Price, who says that "the piece was born from a guitar riff from the early 2000's that was looped. I was hunting for an idea, and I had this really cheap compressor that I didn't use much. I looked at it and thought, what would happen if I just put every setting on its highest possible value. I did, and that became the basis of the song, everything developed around that. It definitely had a "stomp" kind of slow groove. When finished I brought it to the other guys and it evolved into its current form."

"How the entire album helps bring to musical life the themes found in the book is beyond cool" concludes Lamm. "I can't wait to share it."

Andean's Ascent is out now worldwide on CD and as a download, followed by the companion book in early 2017.