17 September 2014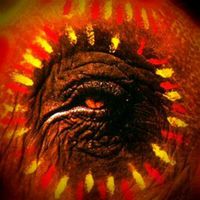 The second album in the Joseph Lamm digital reissue series, Hot as Sun, Volume 1, topped the Recently Added Alternative chart on iTunes for September 13, 2014.

Lamm said he was "thrilled" by the initial response, and that expanding the album to a wider audience through organizations like iTunes, Rhapsody, Spotify, Google Play and others "is a wonderful opportunity to reach listeners from around the world. We live in an exciting time for music."

Originally released in 2009 and described as "mystical and emotional energies in a rock travelogue of sound", Hot as Sun, Volume 1 earned multiple Platinum Auddy awards from MTV partner uplaya.com and finds Lamm joined in the studio with many of the same musicians from the Standing in the Tower sessions, including drummer Dane Clark (John Mellencamp, Donovan), guitarist Sandy Williams (Steve Earle, Eddie Money, Lou Gramm, Paul Carrack), bassist Randy Melson, and keyboardist Steve Millikan.