25 March 2014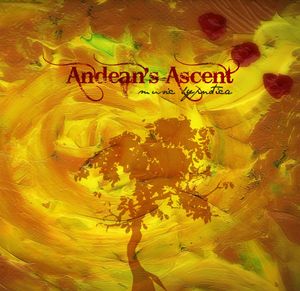 The track listing and artwork for the new Joseph Lamm album, Andean's Ascent music hypnotica, was announced today. Scheduled for release next year on the Jefferson House Communique label, the project is a vast departure from the pop/rock sounds of his 2009 album Hot As Sun, Vol. 1.

"I was keen to explore some new territory for this collection, and since it is a companion to the book, I felt free to let the music develop in whatever direction David and I wanted to take it."

Produced by Lamm and long-time engineer David Price, the elecronica/trance/rock influenced songs are more like sonic landscapes than the verse-chorus-verse structure found in pop. "It's been great fun working with David again" said Lamm. "A while back he had played me some old tracks of his that were real industrial type music, and I have always loved early progressive rock music, so we just started with that spirit in mind."
The album was primarily created by Lamm, David Price and guitarist Elliott Lamm (Joseph's son) working as a trio. "I would start each session with an idea for a riff or melody and as the piece developed David and Elliott would bring in contributions of their own."



Elliott had made his first appearance by contributing guitar on the songs "Canyonlands With A Beauty", "You (I Want)" and "The Jewel And The Lamb", which were all part of the uplaya.com Platinum Auddy Award-winning Hot As Sun, Vol. 1 album.

The artwork for the new Andean's Ascent music hypnotica is an abstract painted by Lamm. "I absolutely love the emotion that can be found in colour and, to me, abstracts convey so much more than meets the viewer's eye. I'm an admirer of Willem de Kooning's work. He never stopped exploring space, shape and colour."
Here is the track listing:

01. From the Sea
02. A Leaf
03. The Challenge
04. I Asked My Love For Shelter
05. Passage
06. A Different Way of Seeing
07. Blue Sky Trance (Into the Never Never)